Russian Kettlebell Certification
The Russian Kettlebell Certification (RKC) Instructor Workshop
Alexandria, VA United States
July 8th – 9th, 2023
Taught by Master RKC, Darius Gilbert
Tuition: $1,199 $999
RKC™ (RKC™)
with Master RKC Darius Gilbert
As an incentive to help athletes and coaches build on and evolve their skill-sets, HKC certified graduates may deduct $200.00 from a registration for a future RKC certification workshop, within one year of achieving the HKC.
This course qualifies for .8 ACE CECs and .8 NASM CEUs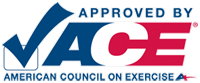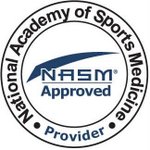 Since Dragon Door launched the modern kettlebell movement in 2001, this amazing "gym-in-the-palm-of-your-hand" has redefined the fitness landscape on a global level, liberating hundreds of thousands from the limitations and frustrations of machine-based workouts.Dragon Door challenges the tyranny of rigid thinking and of outmoded ideas about how best to cultivate yourself physically. We free you to achieve your full athletic potential by offering you the most effective, results-producing strength and health programs on the planet. We create equipment and systems like the RKC that free you from the wasted effort and time associated with the traditional gyms and health clubs.The ultimate tool for independently-minded individuals looking to take charge of their own health and strength is the kettlebell. The kettlebell gives you more health, strength and conditioning benefits than you'll   get from a whole facility full of equipment.Dragon   Door's  premium RKC, military-grade kettlebells still   lead the charge for a high-impact, high-yield device that   has just one purpose in mind: to free you from any hint   of weakness—and allow you to move with dynamic  p   power and long-lasting strength.And Dragon Door's   RKC instructional SYSTEM remains the leader when it   comes delivering you the most efficient, cost-effective   and thorough education in how to become a skilled   kettlebell trainer. And become a trainer who gets   consistently exceptional results for their clients, be it in   weight management, athletic performance, foundational   strength—or building a superb physique, at any age. In fact, coaches, trainers and health professionals of all   kinds have been quick to take advantage of the kettlebells' almost magical ability to reduce unwanted fat, restore lost function and rebuild lost strength and vitality…Chiropractors, massage therapists, physical therapists, physicians, sports coaches, you name it, have also eagerly embraced the kettlebell's uncanny ability to rehab injuries—in particular, back and shoulder injuries.Athletic coaches at the school and professional level have seen their athletes gain an obvious competitive advantage through proper kettlebell training.The police and military—whose very lives can depend on their physical strength and conditioning levels —have welcomed kettlebells as a high-yield, simple, portable tool for fast and permanent strength, power and cardio gains.With the kettlebells growing popularity as the exercise tool "that does it all"—be it for the professional athlete or the everyday fitnes enthusiast looking for a more effective workout—there's a rising demand for highly skilled and competent kettlebell instructors.
And there's ONLY ONE KETTLEBELL CERTIFICATION PROGRAM in the world that delivers the depth and breadth of core competencies critical to successful kettlebell instruction… Dragon Door's Russian Kettlebell Certification, the RKC…The RKC Curriculum Teaches You:

The Six Fundamental Kettlebell Lifts—The Swing, the Get-Up, The Clean, the Front Squat, the Snatch and the Military Press.
Numerous ancillary drills are taught in relation to each core lift, with corrective cues, progressions and regressions as appropriate.
A Set of Non-Tested But Extremely Valuable Exercises To Have In Your trainer Arsenal.
Includes the Suitcase Deadlift, the Single Leg Deadlift, 3 Kettlebell Carries, Lunge variations and an Active Recovery Series.
Program Design
Get a detailed blueprint that includes Ladders, Sets, Loads, Series and Variations—so you are never at a loss on how and when to apply your training with clients.
A Mobility Complex
Contains 10 high-yield drills to help you and your clients perform better and stay more safe.

For the RKC Curriculum's complete Table of Contents click here now.

The RKC Manual itself is the gold standard for kettlebell instructor certification manuals, with 127 pages of highly practical, user-friendly information.
Get all this and more when you attend The Russian Kettlebell Certification Workshop:
Master the world's premier, cutting-edge strength and conditioning system,
Absorb the fundamentals of kettlebell lifting, then explore the deeper secrets of elite strength skill
Fine-tune your technique—as you elevate your kettlebell power to unprecedented heights
Dramatically accelerate your own and your clients' acquisition of elite lifting skills
Achieve a higher level of "trouble-shooting" ability as a trainer
Get a tool box of unique remedial drills to correct major and minor imperfections in lifting form
Experience powerful, instructor-led workouts—a phenomenal way to demonstrate different training techniques and the endless variations of kettlebell use

Mix with instructors and fellow students to absorb additional powerful strength training perspectives and applications
Learn how to successfully instruct newbie, "high-learning curve" clients
Understand how to tailor kettlebell training to best fit the individual client
Get specific tips to more effectively teach kettlebells to women

Learn how to integrate kettlebells with other types of training
Gain hands-on guidance, correct unknown flaws in your own technique—to transform your athletic performance
Eliminate the compromise between power and safety—by mastering unique alignment techniques that channel the force away from your joints
Instantly "lighten" heavy weights—with dramatic, little-known, high tension techniques
Master the skill of 'relaxed tension' for going the distance with power
Discover the little-known breath technique which dramatically boosts your stamina and endurance
Learn how to 'shift gears' for maximum performance in a variety of applications, from heavy lifting to kettlebell throwing to girevoy sport
Eliminate "power leakages" in your muscles to greatly improve your strength
Learn breakthrough techniques to overcome sticking points
Understand the true meaning and application of "body hardening"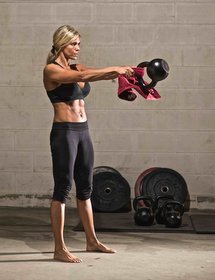 Conquer stagnation by linking the right exercises together into exceptional 10-20 minute circuits
 Develop a warrior-like resilience—to endure and overcome the toughest challenge
 Discover how to train without pain around a variety of injuries—and neutralize the apparent deficiencies of a "high-mileage" body
 Amplify your lifting power with martial arts "rooting" techniques
 Discover how to vastly improve your mobility and flexibility with kettlebells
Boost your efficiency and generate greater results with fewer exercises
Discover the real secret of "core training"—to unleash dramatic new levels of power
Help your clients successfully employ the secrets of abdominal pressurization—within minutes—for a tremendous boost to their strength
Understand the finer points of "power breathing"
Learn how to generate optimal power with the unique "power inhalation" technique—while simultaneously unloading the spine
Boost your deadlift and squat with kettlebells
Learn kettlebell applications for elite cardio-respiratory endurance
Know how to get a top-of-the-line whole-body workout with just one kettlebell
Discover how to make a drill easier or harder without changing weights
Learn the key skill of shock absorption—for harder, yet safer athletic applications
Correct deficiencies and fill the gaps in your personal kettlebell training
Receive invaluable lessons on how to apply kettlebell lifting to sports, combat, and life's worst surprises
Grasp the rationale behind the use of kettlebells, and understand why kettlebell training rules over traditional fitness methodologies
Receive a thorough, detailed, clear instructor manual, packed with kettlebell information you'll get nowhere else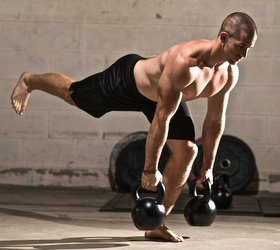 And Get These Additional Business Benefits of RKC Certification
Receive free referrals from Dragon Door's national customer-network
Receive a free three-year listing of your training-contact information on Dragon Door's website
Receive an automatic 20% wholesale discount on all kettlebell purchases for three whole years
Register by December 28th to receive a $200 discount. $1199 regular price
$1199 
This workshop limited to 50 participants.Workshop price does not include room & board or meals.

A map for the location and a list of convenient hotels/motels will be provided to all registrants.

Workshop Site Cancellation

Workshop sites may be cancelled up to 7 days prior to the beginning of the scheduled workshop session for any reason. When a workshop is cancelled or postponed, candidates will be notified immediately and will receive a complete refund of all workshop fees or be allowed to transfer at no penalty to the new dates or another course of their choosing without penalty.

Refunds for credit card transactions processed online will be refunded back to the credit card within 2 weeks after the cancellation. If workshop registration was not completed online or the refund cannot be processed online, a refund check will be mailed within 4 to 6 weeks after the cancellation.

If cancellation is required, Dragon Door is not responsible for any expenses (travel or lodging) incurred beyond the registration fees. For your protection, we recommend against making non-refundable travel plans.
---
Note: We will be providing you with kettlebells to practice with at the training, but these kettlebells are not included in the price of the certification.