Become one of the 1st DSP Kettlebells for Sport Performance Certified Coaches!
Elevate your coaching potential Using the #1 training system for building strong, fast, explosive, and resilient athletes!
DSP has hosted the Kettlebells for Sport Performance Workshop for athletes and coaches from all around the world.

DSPCC was created to teach trainers, coaches and athletes how to train to maximize one's performance and / or coaching capabilities.

Our goal is to provide continuing education, support and leadership for anyone passionate about getting results.


Who is it for?
Motivated individuals seeking a deeper understanding of how to program explosive strength, speed, power, and muscular endurance.



Passionate coaches looking to empower their clientele




Athletes looking to supercharge their game


"In short, as a DSPCC you will not only be able to make your athletes faster and stronger…they will understand why and how you did it."


What it's not
Status quo seminar that is lecture heavy



All theory with little application




Our goal is to learn by doing, so you feel what the buzz is all about

Note from the Founder – Coach Darius

"I know how it feels to work your butt in a training program that doesn't work. Too many coaches are teaching old and outdated training programs that completely miss the mark when it comes to building explosive athleticism. I feel bad for athletes and coaches that rely on those who haven't figured out how to truly build too notch athletes. Well I am Happy to say that today is your lucky day!"

"If you're ready to be known as one of the best performance coaches in your area- then you have to attend the 1st ever DSP Kettlebells for Sport Performance Coaching Certification!"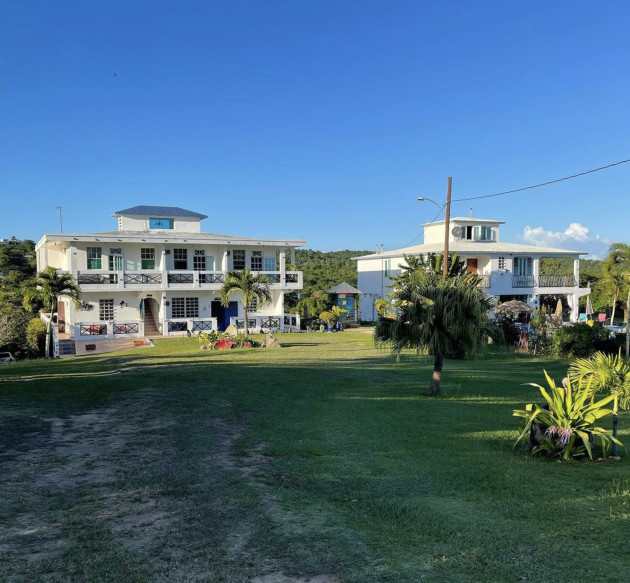 Kettlebells, Sun & Fun
Known for beautiful beaches, wild roaming horses, wine and rich culture, Vieques is Puerto Rico's beloved Island and the NEW home of the Dynamic Sport Performance Certified Coach Workshop and Retreat! Join us on the Vieques countryside for 4 days of intense learning and training, dining on authentic Caribbean cuisine, planned activities, motivating lectures and plenty of relaxing free time, this balanced retreat is judgement-free and open to all coaches and athletes.


Performance Training
This DSPCC Workshop Retreat Experience led by Master R.K.C. Coach Darius and his DSPCC team will combine DSP's explosive training techniques, dynamic plyometric drills, absolute strength concepts with our game changing strength endurance finishers. Participants must pass our Turkish Get Up strength assessment, our 50 question practical exam and demonstrate competency with our sport performance training programming. The best of the day includes lectures on Building Your Brand with Coach Darius.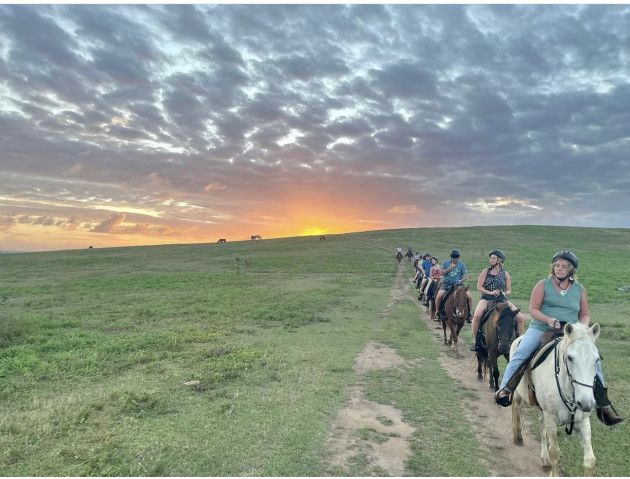 Adventure
Each day of the retreat will present an opportunity to try something new and authentically Carribean! In addition to our included breakfast and fresh, local lunches, we will have one dinner included courtesy of Chef Darius! Excursions include a visit to the Crab Island Rum Distillery. Crab Island Rum is the first handcrafted rum distillery ever on Vieques Island, Puerto Rico, the heart of the Rum Capital of the World, a guided horseback riding excursion with the Esperanza Riding Company. The BEST in Vieques! Lastly, experience the magic of Mosquito bay, the World's brightest bioluminescent bay, in an evening glass bottom kayak!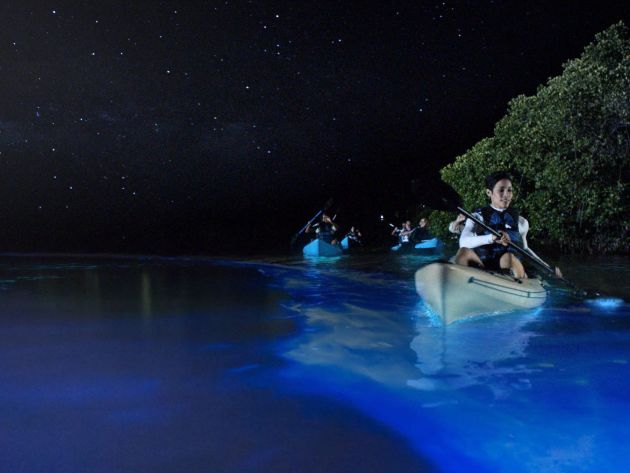 Relaxation 
We are staying at one of the most picturesque properties in Vieques. Perfect for poolside relaxation or sipping a cocktail while watching the sun go down. There will be free time every day to do your own thing, whether that is signing up for an extra excursion, visiting a neighboring town, reading a book by The Great Escape property or just hanging out with Dana our Great Escape hostess! Plus, massage or physical services are available (extra cost) if you're looking to treat yourself.
Pricing
Early Bird rate $1965 (Save $200) per person in a double room
Early Bird rate $2660 (Save $200) per person in a single room

Contact us about booking a triple room

View room type options under "The Accommodations" below

Early Bird registration ends 11/5
​​
​Notes
2 Installment payment plans available (contact us at dariusg65@gmail.com)

​Airfare to San Juan, PR not included.
What's Included
3 Days / 3 nights accommodations at The Great Escape B & B

2 Days Learning the DSPCC training system

2023 Dynamic Sport Performance Certified Coach Training Manual

​​Horse Back Riding excursion

Crab Island Rum tasting experience

Bioluminescent Bay Tour

3 breakfast and 2 lunches provided

1 group dinner

Van transportation from San Juan Luis Munoz Airport to Ceiba Ferry Terminal (55 -minute commute from San Juan)

Ferry tickets to and from Ceiba to Vieques and transportation to and from the ferry to The Great Escape

DSPCC Sport T

​Welcome Wellness Goody Bag
Seminars are designed to highlight the fundamentals of kettlebell training and will include:
* A solid understanding of how kettlebell training can help your clients and your practice
* Hands-on-training from the certified DSP staff. You will feel the iron in your hand and receive the knowledge to properly perform key kettlebell movements.
* You will come away with the knowledge of how to properly instruct your clients.
* How to utilize the seven Functional Movement System screens including regressions and progressions for clients
* How to incorporate sport-specific kettlebell movements into your training program for athletes (and we are all athletes!)
* The importance of functional fitness for all ages and ability levels and how the kettlebell is a powerful tool for eliminating clients' perceived fragility.
* Exercise technique and creative ideas to build functional strength and whole body stability
* Programming solutions for group and personal training
* Programming for shoulder, hip, knee and ankle
* Each attendee will receive DSP's Kettlebells for Sport Performance Manual (for athletes and fitness clients)
* Access to our exercise library with demonstrations of all of the exercises in the 44 Week Program
With your registration comes access to the DSP Kettlebells for Sport Performance Manual. A 50-Question multiple choice written exam has been comprised based on the book. Ultimately, we want you to have a clear understanding of the DSPCC methodologies from programming to practical components. All Coaches must pass a written and technique coaching an exam to receive their certification.

Regular price for the seminar is $1199. SAVE $200 on your registration if you register by November 5th.




Here's what our Coaches have to say about attending the DSPCC!


Danny Fox – DSPCC Performance Coach Level

If an athlete truly wants to take their training to a higher level, they need to not only be able to do the exercises, but also understand why they are doing them. That is why athletes, no matter the age, should attend the DSPCC. The DSPCC provides access to a training plan that builds strong, explosive and confident athletes. The knowledge and experience gained from this community will allow you to train yourself and other athletes at an elite level, putting your services in high demand. The DSPCC also has an atmosphere like no other as it brings together a wide variety of people from different areas of the training world to a community that wants to learn from those around them.
Abe Wingfield DSPCC Performance Coach Level 2
There is no better sports performance training system than DSP. If you attend the DSPCC, you will have the resources you need to be the best athlete that you psychically can become. It isn't just about becoming bulky with big biceps, it is about being an explosive, fast, and strong athlete. I am among the hardest throwing pitchers on my high school baseball team, and also the smallest by far. This wouldn't be possible for me without DSP.
Another reason why athletes should attend the DSPCC is to pass this knowledge down to the next generation. Not only does this program give you the opportunity to be the best athlete on the field, it shows you how to teach others so they can have the same opportunity. This teaching comes with the ability to make great money, which is a perk nobody can refuse.
Ben Vastola – DSPCC Performance Coach Level 2

The opportunity to attend a DSPCC is one of greatest opportunities a sports performance coach can be given. The greatest value I have found is getting to see Darius sharing his wisdom and energy. His ability to inspire people and the energy he brings to everything he does is contagious and is so valuable to have when training clients.
Another great reason to attend a DSPCC is you walk away with the best skills and training methods you need to help your clients. Every single aspect of the certification is a great learning opportunity for a coach's development and a client's development.

Luke Morken – DSPCC Performance Coach Level 2
As an athlete, there are many qualities that one must develop in order to be the best version of themselves. And while many athletes have all these qualities, it's still not enough to merely "have" them.
What makes the DSPCC special is that it not only teaches coaches and athletes how to train power, strength, and mobility, it also teaches them why they should train them and the implications it has in regards to their performance on the field.
As an athlete, attending the DSPCC is an invaluable experience. Not only can an athlete improve their own performance, but they can also take the knowledge they have gained from the event and use it to coach other young athletes.
DSPCC Level 1 (March 2nd – 3rd) Certification Requirements
Level 1 Practical Exam

Demonstrate a mastery of the techniques that make up the foundation of our athletic performance training system.

Demonstrate an understanding of DSPCC Program Design and Training Concepts

Demonstrate your ability to Coach up ALL Athletes.

Follow the DSPCC Code of Conduct
Should you fail to make the requirements, you may arrange to be re-tested. You have 3 months to retest the skill(s) that you failed. There are two ways to re-test. First is to send a video to us. Second is to communicate with your Coach to arrange to be tested in person by him/her or a DSPCC Level 2 or 3 Coach. You also have the option to retake the course within one year, for which the fee to attend is $500.


You may choose to audit this course if you are not intending to teach. Meaning that if you are taking the course for personal enrichment you will not be required to take any of the tests. You will not receive an instructor's certificate if you choose to go this route, instead you will receive a certificate of attendance.
Technique Tests:
1. Olympic Style Clean Variations
2. Olympic Style Snatch Variations
3. Olympic Style Jerk Variations
4. Activation Drills
5. Dynamic Warmup Drills
6. Jumping and Landing Techniques (1 ft + 2 ft)
Non – Tested Exercises:
1. Swing Variations
2. Single Leg Deadlift Variations
3. Sport Split Variations
4. Reactive Squats
5. Bottoms Up Carries and Lifts
6. Med Ball Slam and Throw Variations
7. Lunge Matrix Variations
8. Depth and Drop Jumps
9. Quadruped Variations
10. OH Pressing (Strict, Viking, Push)
11. KB Skills Acquisition Complexes

Coaching Requirements:
At the end of the course you will be asked to demonstrate your ability to teach DSPCC athletic performance exercises that you learned during the workshop to a volunteer from the public. You will have an hour to train your volunteer. Within that hour you will instruct two or more kettlebell exercises utilizing regressions and progressions learned throughout the course. During the final 10 minutes you will put your volunteer through a workout relevant to the DSPCC and what you have been teaching them so far.
DSPCC Level 2 (March 4th – 5th) Certification Requirements
Level 2 Practical Exam

Turkish Get Up Strength Test

Demonstrate a mastery of the advanced techniques that make up our programming for higher level athletes.

Demonstrate an understanding of DSPCC Program Design and Training Concepts

Demonstrate your ability to Coach up ALL Athletes.

Follow the DSPCC Code of Conduct

With Level 2 of the DSPCC we are applying that original mission statement to the athlete and adult population and the programming system. To achieve this we are using the same educational process that has been so successful with Level 1.

Once registered for Level 2 (keep in mind you must already be Level 1 certified) you will gain access to the educational material on the back end of our website. We have about 5 hours of lecture content, the Level 2 Coaching Manual, and a multiple choice exam based off of that content which must be passed before the event. This allows us to dedicate the whole 2 day on site training to practical education.

In Level 2 we will be building off of the foundation of what our Level 1 DSPCC's learned. Focus will be on athlete specific warm-ups, speed drills, medicine ball exercises, plyometrics, and of course strength training. The methods we use to coach and demonstrate the Kettlebell Oly Exercises at Dynamic Sport Performance is a major focus of both the online content and the practical event. This includes kettlebell clean, kettlebell snatch, kettlebell jerk, and all of our other KB Skill Acquisition Lifts.
Your performance will be evaluated based on your ability to follow the progressions (the step by step process to teach an exercise) that you learned as well as on how well you implement the corrections associated with that exercise. Your adherence to safety and professionalism are of the utmost importance and will be taken into account by our coaches when evaluating your teaching performance.
For Level 2 there will be lectures on business solutions for growing an E.L.F. (Easy, Lucrative and Fun!) Business for each attendee. We're going to make sure that each attendee gets the attention and feedback they need to succeed. The information provided is worth the cost of admission by itself. 


                                                                          Turkish Get Up Testing Weights
Men Turkish Get Up Weight                                                                                    Women Turkish Get Up Weight
Bodyweight, Lbs. Kettlebell, kilos.                                                                           Bodyweight, Lbs. Kettlebell, kilos
145 lbs or less – 28kg                                                                                                  110 lbs or less – 16kg
145 lbs to 175 – 32kg                                                                                                   111 to 124 – 18kg
176 lbs to 190 – 36kg                                                                                                   125 to 139 – 20kg
190 and up – 40kg                                                                                                        140 and up 24kg
Regular Registration
DSPCC Level 1 $999
DSPCC Level 2 $1099
CATCH THE EARLY BIRD RATE HERE!