Hardstyle Kettlebell Certification
Alexandria, VA, United States
April 1st, 2017
Hardstyle Kettlebell Certification™ (HKC™) with Senior RKC Darius Gilbert
Since Dragon Door launched the world's first-ever kettlebell instructor certification program in 2001, the classic RKCprogram has become the gold standard, now with over 1,500 certified instructors in over 43 countries.
The prized RKC certificate represents a "Black Belt" in kettlebell instruction that requires extensive pre-training to attain. A grueling, "experience of a lifetime", the RKC program is the ONLY current program which insists on stringent testing of multiple skills and strengths. Currently only an average of 70% of RKC candidates succeed in passing the requirements by which they can proudly hold themselves forth as "RKC-certified".
While qualified RKCs continue to graduate to ever-higher levels of expertise, through such groundbreaking graduate programs such as the CK-FMS and the RKC level II, it's clear that these individuals share a very special combination of drive, passion, skill, commitment and physical capability—without which the RKC would remain a distant dream.
In other words the RKC is not for everyone! Not everyone is ready to step up to that level of intensity and commitment. To pay that kind of price in blood, sweat, tears and money—whatever the final prize and future benefits, be it enhanced financial opportunity or dramatic physical gains.
But what about all of those otherwise-dedicated coaches, trainers and athletes who just can't commit to the full-bore RKC, but would still like to be certified in the most important essentials of kettlebell lifting?
Currently there is no entry-level kettlebell certification program that addresses these folk with the kind of quality and standards Dragon Door has become famous for.
Time to change all that and provide this larger group of fine individuals the chance to "Enter the Kettlebell", as it were—and learn from the very best in the business.
So with that in mind, we present you the HardStyle Kettlebell Certification, the HKC—and your chance to join forces with the world's premier kettlebell instructor training system.
 This course qualifies for 2.5 ACE CECs and 1.9 NASM CEUs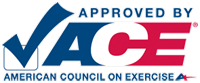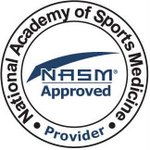 Deadlift Seminar with Marty Gallagher
Dynamic Sport Performance Alexandria, VA 22314
May 14th, 2017
Marty Gallagher is indisputably one of the world's premier progressive resistance coaches. He set his first national records as a teenage lifter in 1967. He set his most recent national records in 2015. Mentored by the first world superheavyweight powerlifting champion, Hugh "Huge" Cassidy, Gallagher in turn mentored multi-time world champion Kirk Karwoski, the greatest 275 pound lifter in the history of powerlifting. Gallagher coached Black's Gym to five powerlifting national team titles and was assistant head coach for the United States when team USA won the world team title in 1992.

 Prague School To Athletic Development with Dr. Craig Liebenson (Part C)
 Dynamic Sport Performance Alexandria, VA 22314
September 8th – 10th
In this very practical course functional assessment and training is the key! Craig Liebenson is teaching his extensive knowlegde with a lot of passion. He's using techniques and ideas from great names of our profession like: Janda, Lewit, Cook, McGill, Boyle, Vojta and Moseley. The result is a very nice eclectic and comprehensive program that can be implemented perfectly in your daily clinic.
THE PS2AD SERIES IS AN IDEAL PREP FOR CHANGING ONE'S PARADIGM FROM:
Symptom-based to a focus on the Source of pain in the kinetic chain
Passive to Active (self-care oriented)
Doctor-Centered to Patient/Athlete-Centered
Output-based to outcome-based
Hardware (structural) to software (functional)